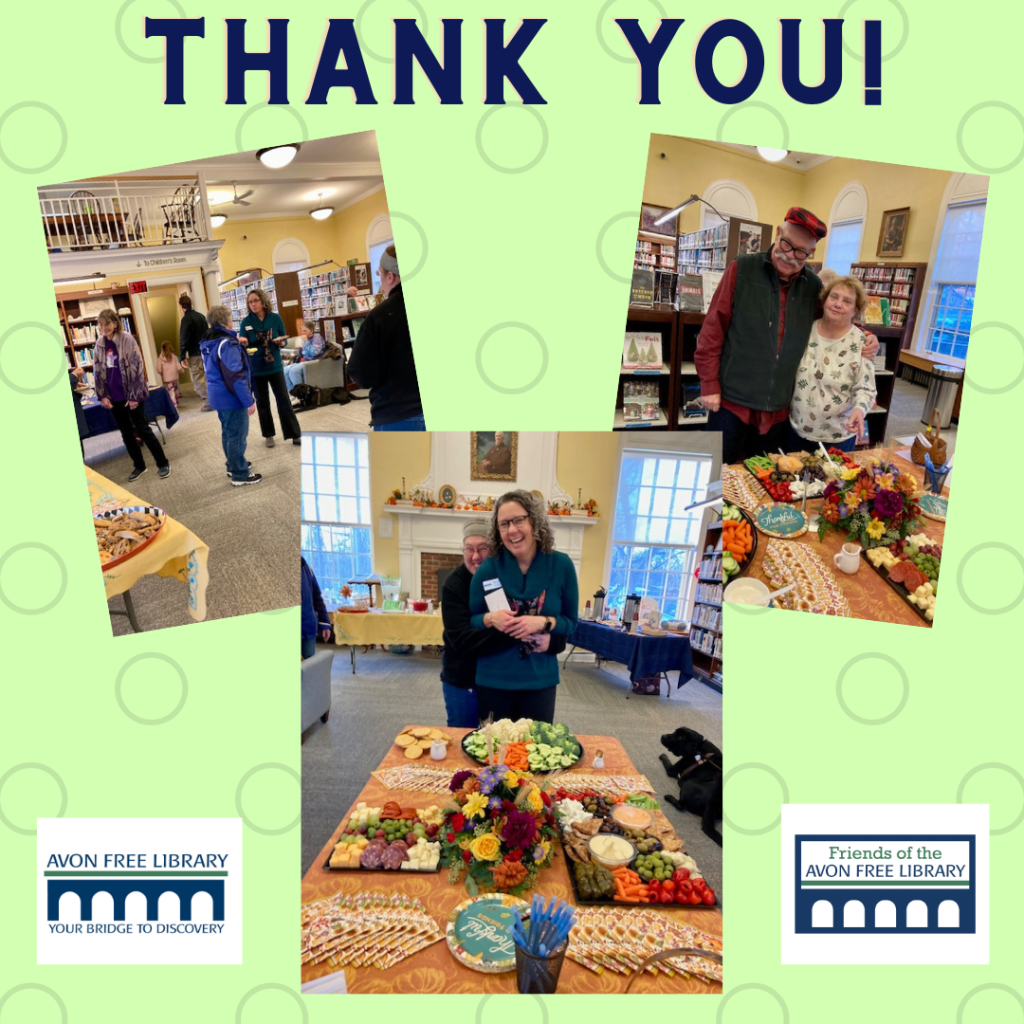 I am humbled by your support as I move on to my next chapter, but also (and especially) over the last nine years. Together, we have accomplished much. None of it would have been possible without the engagement of the community, the leadership of the library board of trustees, the teamwork of a most amazing library staff, and the guidance of the OWWL Library System.
THANK YOU to EVERYONE who has been a part of my time here. You allowed me the opportunity to try new things, learn, and grow. For that I am especially grateful.
THANK YOU to all who came to my farewell reception, shared well-wishes, or wrote a card (I have read every one).
THANK YOU to the Library Board of Trustees and the Friends of the Library for sponsoring the reception.
THANK YOU to Colleen and the Library Staff for working so hard to pull this event together.
You will still see me around Avon and at the library during the search for the next director. I look forward to welcoming them to this wonderful library and community.