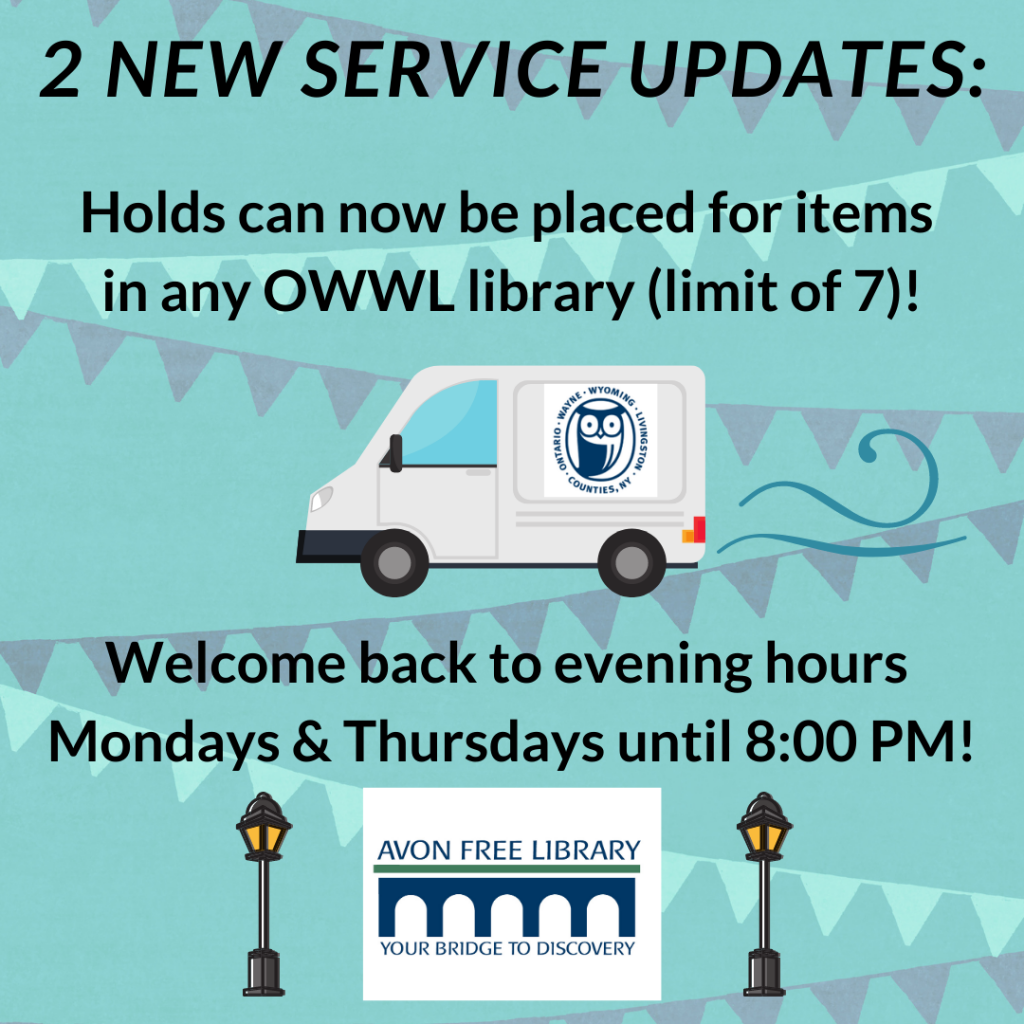 Current services include:
*Evening hours on Mondays & Thursdays (until 8 PM)!
*Placing holds on other library's items
*Study Spaces for middle school, high school, and college students
*Virtual Story Times
*30 minute browsing visits of the Children's, Adult, & Teen sections
*Contactless pick-up
*Computer and WiFi use
*Copy/scan/fax services.
Call 585-226-8461 for details.
Current hours:
Mon 10-8, Tues 10-6, Wed 10-6, Thurs 10-8, Fri 10-5, Sat 10-3